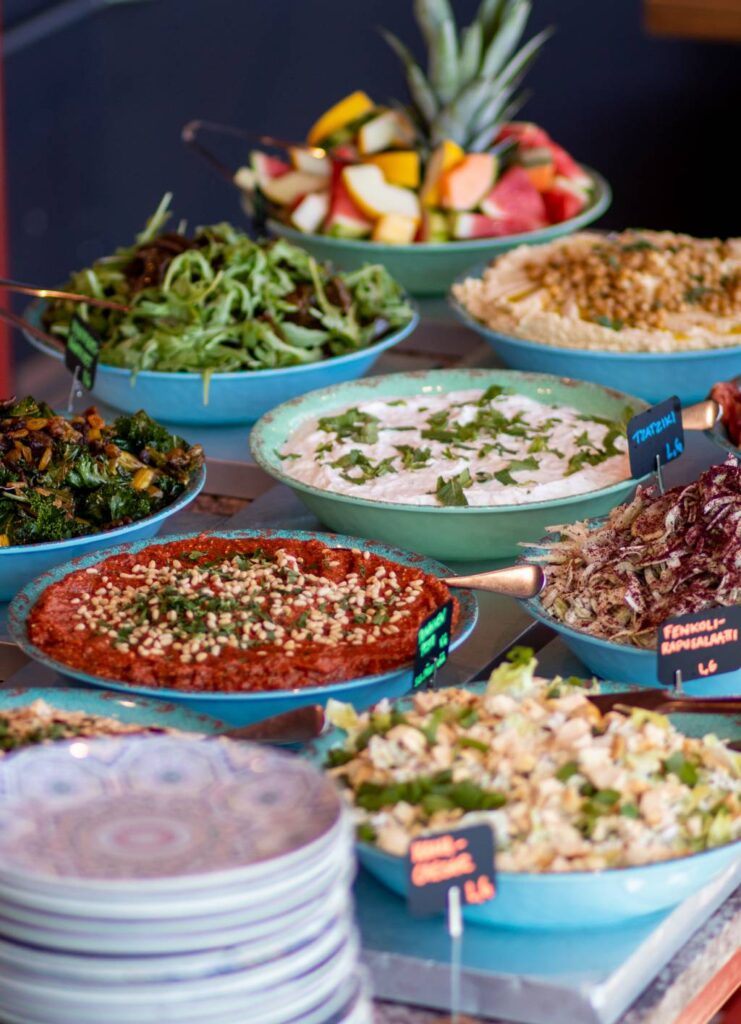 KORTTELI BRUNCH 32€
OUR BRUNCH IS SERVED ON SATURDAY 12-16 AND ON SUNDAY 12-17
Marrakech Madness Brunch will be set every weekend at Sandro Kortteli.
A big selection of salads and warm dishes. Of course, don't forget our beloved dessert table!
The price is 32€ per person and it's served on Saturdays and Sundays.
Kids between 3 and 12 yo. kids pay 1€/1year).
Keep in mind that the seating time for the brunch is 2h.
The kitchen closes 1hr before closing of the brunch.
9.12 and 10.12 BRUNCH 32€
Salmon with creamy pesto sauce (L,G)
Oumph tagine with roasted vegetables and coconut sauce (V, G)
Sandro's spiced rice and falafels (V, G)

Salad buffet

Dessert buffet
*
Every day:
Hummus (V G)

Tzatziki (L, G)

Baba ganoush/ Muhammara (V, G)

Saffron bread (V)

Gluten free saffron bread (V, G)

Flatbread (V)